Events
In 2011, The May 20th Society proudly introduced
The Return of Jack's Tavern to Mecklenburg!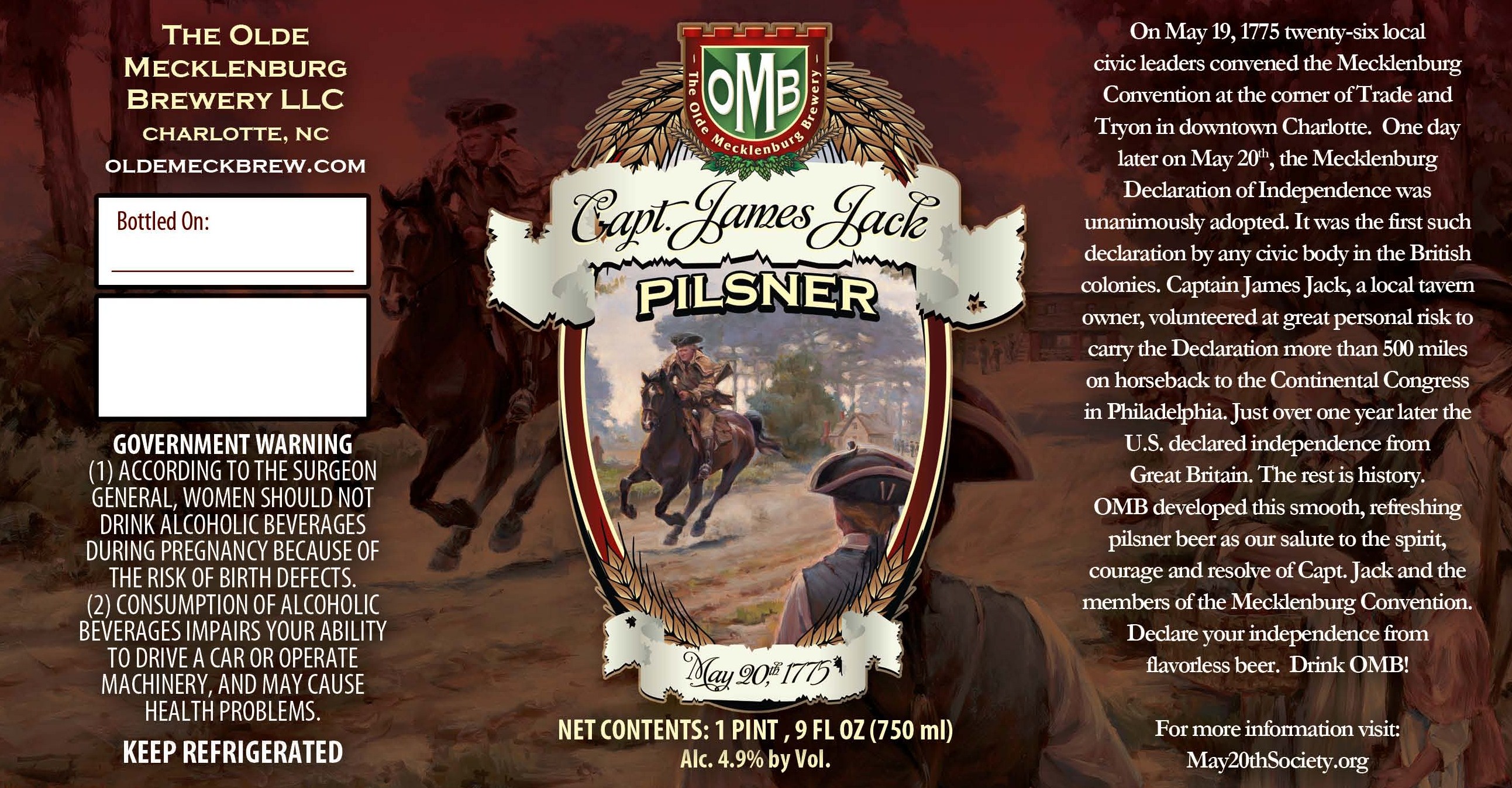 The May 20th Society partnered with Olde Mecklenburg Brewery and hosted a private unveling of the "Captain James Jack Pilsner" on the evening of May 10th, 2011, at the Olde Mecklenburg Brewery. Captain James Jack, a local tavern owner, volunteered at great personal risk to carry the Mecklenburg Declaration of Independence more than 500 miles on horseback to the Continental Congress in Philadelphia.  Olde Mecklenburg Brewery developed a smooth, refreshing, pilsner beer as a salute to the spirit, courage and resolve of Captain Jack and the members of the Mecklenburg Convention.
For more information on Olde Mecklenburg Brewery, visit http://oldemeckbrew.com/Beer/captain_jack_pilsner.php.