About the MeckDec Speaker Series
Starting in 2006, The May 20th Society has sponsored nine MeckDec Speaker's Series, bringing a nationally known historian to Charlotte to speak on Charlotte Mecklenburg's Revolutionary history. In addition to speaking to adults at a sold-out evening event, these historians who are authors, directors and Pulitzer Prize winners may also speak to students. Attendees are able to discuss with each historian questions they might have not only on Mecklenburg's history, but history in general.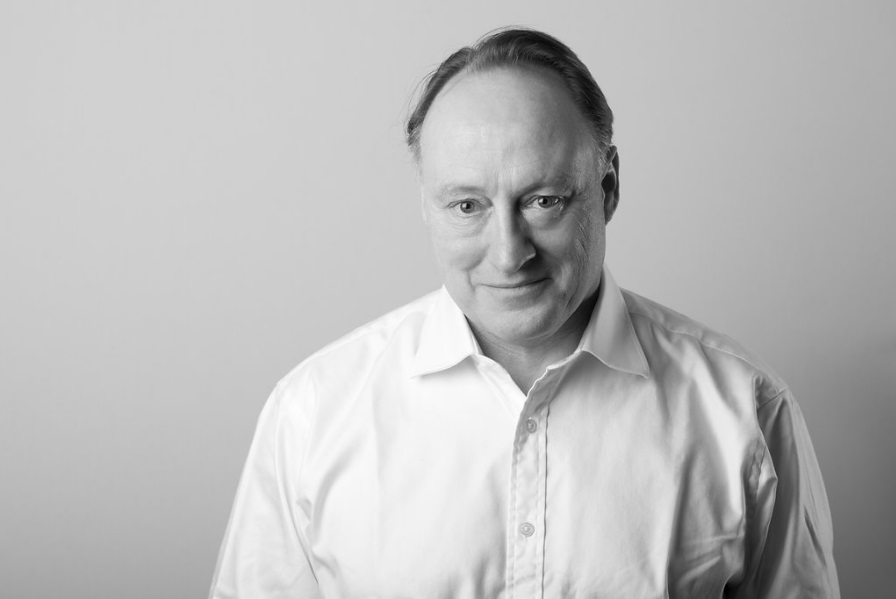 About Andrew Roberts, 2019 and 2011 Guest Speaker
Andrew Roberts is the bestselling author of The Storm of War: A New History of the Second World War; Masters and Commanders: How Four Titans Won the War in the West, 1941-1945; and Napoleon: A Life, winner of the L.A. Times Book Prize for Biography. He has won many prizes, including the Wolfson History Prize and the British Army Military Book Award. He frequently writes for The Wall Street Journal, and is the Roger and Martha Mertz Visiting Research Fellow at the Hoover Institution at Stanford University.
As well as appearing regularly on British and American television and radio, Roberts writes for The Sunday Telegraph and reviews history books and biography for that newspaper as well as The Spectator, Literary Review, Mail on Sunday and Daily Telegraph. Roberts is interested in public policy and sits on the boards or advisory councils of a number of think-tanks and pressure groups. He is a Director of the Harry Guggenheim Foundation in New York, a founder member of President Jose Maria Aznar's Friends of Israel Committee (alongside Vaclav Havel, Lech Walesa and Alejandro Toledo), and in 2010 Roberts chaired the Hessell-Tiltman Award for Non-Fiction. In addition, Roberts is a judge on the Elizabeth Longford Historical Biography Prize, chaired the Conservative Party's Advisory Panel on the Teaching of History in Schools in 2005, and is a Fellow of the Royal Society of Literature. He has also been elected a Fellow of the Napoleonic Institute and an Honorary Member of the International Churchill Society (UK). He is a Trustee of the Margaret Thatcher Archive Trust and of the Roberts Foundation. He lives in London and often lectures in New York.
---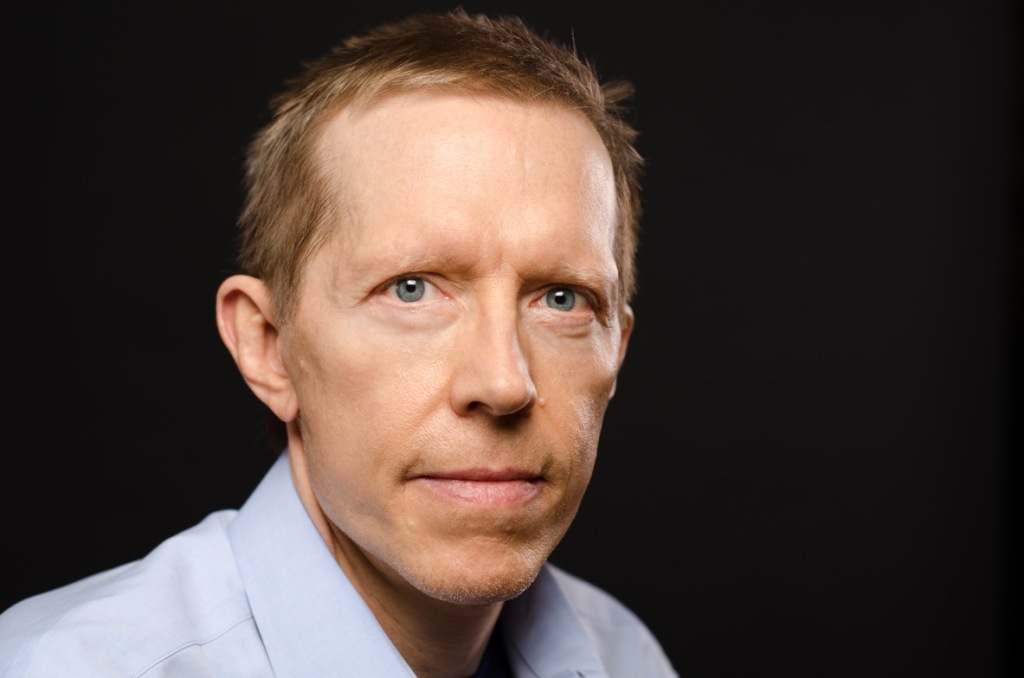 About Neil Howe, 2015 Guest Speaker
Neil Howe is a historian, economist, and demographer who writes and speaks frequently on generations, the economy, and social change. He is the nation's leading thinker on who today's generations are, what motivates them, and how they will shape America's future. He is president and co-founder of LifeCourse Associates, a marketing, HR, and strategic planning consultancy serving corporate, government, and nonprofit clients. He has authored nine books on American generations, mostly co-authored with William Strauss, including Generations (1991), The Fourth Turning (1997), Millennials Rising (2000), and, most recently, Millennials in the Workplace(2010). He has also authored numerous books and policy reports on demographics, most recently The Graying of the Great Powers (2008). He is a senior associate at the Center for Strategic and International Studies, where he helps lead the Global Aging Initiative. He holds graduate degrees in history and economics from Yale University. He lives in Great Falls, Virginia.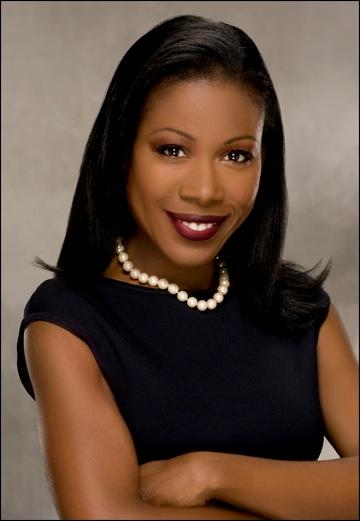 About Isabel Wilkerson, 2013 Guest Speaker
Isabel Wilkerson, the Pulitzer Prize-winning journalist and bestselling author, spent 15 years interviewing more than 1,200 people to write The Warmth of Other Suns, her award-winning work of narrative nonfiction that tells the epic story of three people who made the decision of their lives in what came to be known as the Great Migration. Wilkerson won the Pulitzer Prize for her work as Chicago Bureau Chief of The New York Times in 1994, making her the first black woman in the history of American journalism to win a Pulitzer Prize and the first African-American to win for individual reporting in the history of American journalism. She won for her pieces on the rural heartache of the Midwest floods and her profile of a ten–year–old boy growing up with a man's obligations on the South Side of Chicago. The Great Migration, the focus of The Warmth of Other Suns, was one of the biggest underreported stories of the 20th Century. During the Great Migration, her own parents journeyed from Georgia and southern Virginia to Washington, D.C., where she was born and reared. She is currently Professor of Journalism and Director of Narrative Nonfiction at Boston University.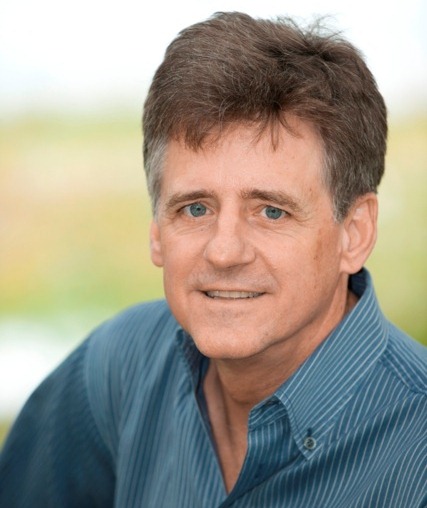 About Jeff Shaara, 2012 Guest Speaker
Jeff Shaara, a descendant of Italian immigrants, was born in 1952 in New Brunswick, New Jersey, grew up in Tallahassee, Florida, and graduated from Florida State University with a degree in criminology. He started a rare-coin business when he was sixteen years old, and eventually became one of the most widely known coin and precious-metal dealers in Florida, an occupation he gave up when he took on his father's mantle as a writer. His father, Michael Shaara, wrote the classic Civil War novel The Killer Angels, which won a Pulitzer Prize in 1975 but didn't become a commercial success until the film Gettysburg, based upon the book, was released in 1993. Michael Shaara died in 1988, and after the success of the film Jeff was persuaded to carry on his father's work and write a prequel (Gods and Generals, l996) and a sequel (The Last Full Measure, 1998). Nine of his novels have been bestsellers. He is a popular speaker at lecture series, universities and MFA programs, book festivals, and Civil War and other historical organizations all over the country.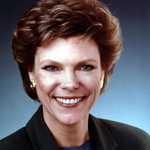 About Cokie Roberts, 2010 Guest Speaker
Cokie Roberts is a political commentator for ABC News, providing analysis for all network news programming. Ms. Roberts also serves as Senior News Analyst for National Public Radio. In her more than forty years in broadcasting, she has won countless awards, including three Emmys. She has been inducted into the Broadcasting and Cable Hall of Fame, and was cited by the American Women in Radio and Television as one of the fifty greatest women in the history of broadcasting. Ms. Roberts is the author of the number one bestseller, We Are Our Mothers' Daughters, an account of women's roles and relationships throughout American history. In 2010 the Library of Congress named her a "Living Legend," one of the very few Americans to have attained that honor. She is the mother of two and grandmother of six.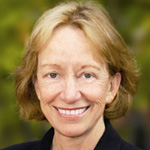 About Doris Kearns Goodwin, 2009 Guest Speaker
The May 20th Society proudly presents acclaimed historian Doris Kearns Goodwin, author of Team of Rivals: The Political Genius of Abraham Lincoln. The New York Times bestselling author won the Pulitzer Prize in history for No Ordinary Time: Franklin and Eleanor Roosevelt: The Home Front in World War II, which was a bestseller in hardcover and trade paper. She is also the author of the bestsellers Wait Till Next Year, The Fitzgeralds and the Kennedys, and Lyndon Johnson and the American Dream. Goodwin serves as an NBC-TV news analyst and lectures around the world.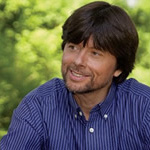 About Ken Burns, 2008 Guest Speaker
Ken Burns is an award-winning American director and producer of documentary films known worldwide. Among his most notable productions are The Civil War (1990), Baseball (1994), Jazz(2001) and The War (2007). Out of all of his films, Burns is mostly acclaimed for his film series The Civil War. Narrated by Pulitzer Prize winning author David McCullough, Burns filled in many other roles, serving as director, producer, co-writer, chief cinematographer, music director and executive producer of The Civil War. The series has been honored with more than 40 major film and television awards, including two Emmy Awards, two Grammy Awards, Producer of the Year Award from the Producers Guild of America, People's Choice Award, Peabody Award, duPont-Columbia Award, D.W. Griffith Award and the $50,000 Lincoln Prize, just to name a few.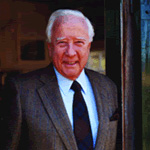 About David McCullough, 2007 Guest Speaker
Nationally known historian David McCullough has been widely acclaimed as a "master of the art of narrative history" and "a matchless writer." Among a myriad of awards, McCullough is a twice winner of the National Book Award, a twice winner of the Pulitzer Prize and received the Presidential Medal of Freedom, the nation's highest civilian award. His books have been praised for their scholarship, their understanding of American life, their "vibrant prose" and insight into individual character. McCullough's most recent book, 1776, the number one New York Times national bestseller in both hardcover and paperback, has been called, "brilliant…powerful," "a classic," while his previous work, John Adams, remains one of the most critically acclaimed and widely read American biographies of all time.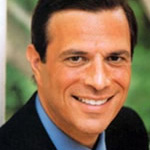 About Michael Beschloss, 2006 Guest Speaker
Michael Beschloss is an award-winning historian of the Presidency and the author of eight books, including his most recent work, the acclaimed New York Times bestseller The Conquerors: Roosevelt, Truman and the Destruction of Hitler's Germany, 1941-1945. The Conquerors was an immediate national bestseller. In a front-page review, Thomas Powers wrote in The New York Times Book Review that the "vigorously written" book was "history as it was spoken at the time and there is not a dull page." Newsweek has called Beschloss "the nation's leading Presidential historian." He is a regular commentator on PBS's The NewsHour with Jim Lehrer and a contributor to ABC News. Beschloss is an alumnus of Eaglebrook School, Andover, Williams College and Harvard University.He has been an historian on the staff of the Smithsonian Institution (1982-1986), a Senior Associate Member at Oxford University in England (1986-1987) and a Senior Fellow of the Annenberg Foundation in Washington, D.C. (1988-1996). Beschloss holds two honorary doctorates. He is a trustee of the White House Historical Association, the National Archives Foundation, the Thomas Jefferson Foundation (Monticello), the Urban Institute and the University of Virginia's Miller Center of Public Affairs.