Announcing the Inaugural

Captain James Jack Colonial Dinner!
Monday, May 14, 2018
6:00-8:00p.m.
The Olde Mecklenburg Brewery
4150 Yancey Road, Charlotte, NC 28217
The May 20th Society, The Olde Mecklenburg Brewery and Commissioner Matthew Ridenhour
invite you to the Inaugural Captain James Jack Colonial Dinner.
---
This event is ticketed.  
TICKET SALES ARE CLOSED
Thank you for your interest.
---
Learn more about Captain James Jack from our keynote speaker, Chas Fagan, the famous local sculptor behind our Spirit of Mecklenburg Captain Jack statue on the Trail of History on the Little Sugar Creek Greenway.

Chas Fagan is an accomplished and gifted portraitist, sculptor and painter.  His works include several commissions for statues designed specifically for the National Cathedral, in Washington D.C, sculpted portrait bust of President Reagan, commissioned for the U.S.S. Reagan, the Bush Monument for the city of Houston, a "young Neil Armstrong" statue at Purdue University, 7ft bronze sculpture of President Reagan in the Rotunda of the US Capitol, official White House portrait of First Lady, Barbara Bush, and the official portrait of Mother Teresa. Fagan is a graduate of Yale University.

We are also conducting a silent auction for the only remaining giclee by Chas Fagan of Captain Jack's ride to Continental Congress in Philadelphia.  This painting is in limited print and this particular giclee is number 27 of 125.  Act Now!

Minimum starting price of $1,500.00 USD
---
Join us for this three course colonial themed dinner with each course being paired  with a different beer from
The Olde Mecklenburg Brewery,  including their Captain Jack Pilsner and Hornet's Nest Hefeweizen.
Special music by the Loch Norman Pipe Band
---
Evening Schedule
6:00pm Guest arrival and Social
6:30pm Program Begins
Welcome
by Mecklenburg County Commissioner Matthew Ridenhour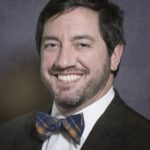 The Mecklenburg Declaration of Independence
by Scott Syfert
Co-Founder of The May 20th Society and author of The First American Declaration of Independence?  The Disputed History of the Mecklenburg Declaration of May 20, 1775 and the recently published Eminent Charlotteans: Twelve Historical Profiles from North Carolina's Queen City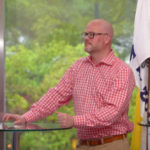 Keynote
by Chas Fagan
The important role of Captain James Jack and the research behind creating The Spirit of Mecklenburg statue.
7:30pm Bidding Closes on Silent Auction
8:00pm Program Ends