DUE TO COVID 19 CONCERNS, THIS EVENT HAS BEEN CANCELLED. PLEASE SAVE THE DATE FOR MAY 20, 2021!
---
 Please join us for the
Third Annual

Captain James Jack Colonial Dinner!
Wednesday, May 20th at 6:00pm
The Olde Mecklenburg Brewery
4150 Yancey Road, Charlotte, NC 28217
The May 20th Society and The Olde Mecklenburg Brewery are excited to partner again for this annual event, now in it's third year!

---
Learn more about our 2019 Captain Jack Dinner:
This year's dinner features a four course colonial themed dinner with each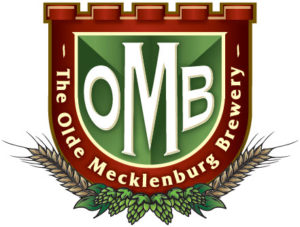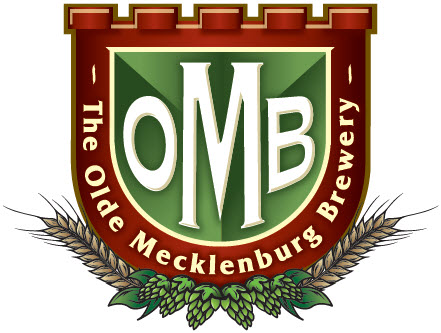 course being paired  with a different beer from The Olde Mecklenburg Brewery,  including their Captain Jack Pilsner and Hornet's Nest Hefeweizen.
With local artist Dan Nance as our keynote speaker!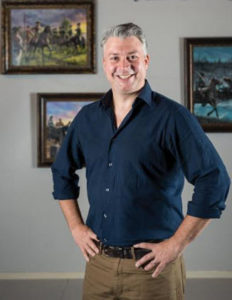 Dan Nance, a native Carolinian, has been fascinated with history all his life. Coming from a deep and storied heritage, he developed a passion for history from an early age. Visiting American Civil War battlefields instilled not only a deep respect, but an even deeper desire to tell those stories, both famous and anonymous. By honing his natural artistic talent and synthesizing that with his love for dramatic cinema, Nance was able to interpret what he saw and read to create profound images of American history.
"I strive to paint the truth from the perspective of the soldiers who witnessed it- each painting a monument to our history and a testament to our future."
Winning a full scholarship to the prestigious art school, Pratt Institute, in New York, Nance majored in film while publishing his first fine art print at the young age of nineteen. There, he began to create his hallmark perspective- painted images that seem lifted from a frame of film from a movie that took place more than a century ago.
Throughout his twenty five year career, Nance has released over two dozen prints and graced numerous book and magazine covers, growing a wide audience of authoritative scholars and historical interpreters who respect his integrity, as well as faithful patrons and enthusiasts who love his action-packed and emotional portrayals of our shared past.
He has also developed a long standing relationship with various heritage sites and the National Park Service with works hanging in the permanent collections of The South Carolina State Museum and Confederate relic room, Bennett Place Historical Site, Charlotte Museum of History, Gettysburg National Military Park, King's Mountain National Military Park, and Historic Brattonsville, SC
The city of Charlotte, NC has placed two of his historical works on granite monuments Uptown commemorating Revolutionary War events from the Queen City.
Most recently, Nance was honored to receive a commission by the 101st Airborne Division, 3-187th "Iron Rakkasans" to commemorate the 50th anniversary of the Battle of Dong Ap Bia, also known as Hamburger Hill.
Learn more about Dan Nance here.